Not All Cabinets Are Created Equal Do You Know What You're Buying?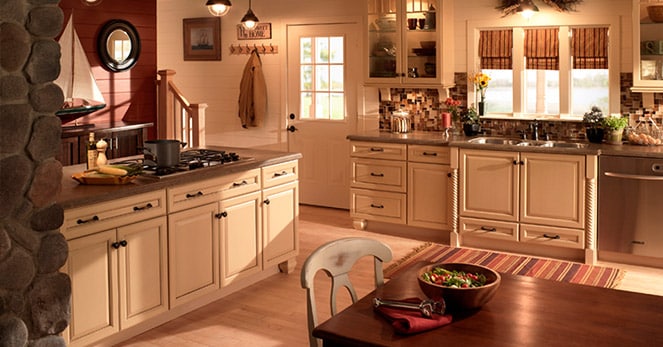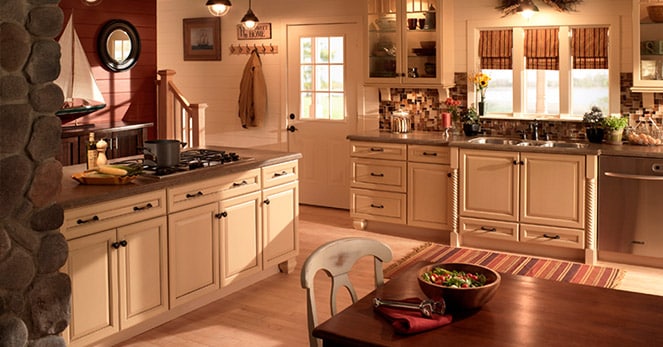 We're not kidding – there are literally hundreds, if not thousands, of different types of cabinets on the market today. In fact, if you walked into one of those "big-box" retailers you will probably be overwhelmed by the amount of choices you have.
The problem is that many homeowners don't know a thing about cabinets and what makes one cabinet so much better than another. For example, many manufacturers use particleboard or MDF with a thin sheet of wood or laminate over the top to make their cabinets. These cabinets are cheaper and look just as good as solid wood cabinets – at first. But give them a few years of real-world use and the hinges start wearing out, the doors get crooked, the laminate starts chipping or peeling…well you get the idea.
The end result: homeowners wind up paying way to much money for cabinets they do not love, that don't work as advertised and that simply will not last
Make sure you know exactly what it is you are buying.
Cabinets generally come in three different broad categories: custom, semi-custom and factory direct / stock cabinets.
Factory direct / Stock cabinets are, as the name implies, cabinets that are made in a factory and that give you the least amount of options for customization. They are built, cartoned, and then warehoused as modular units of standard size. Standard sizes of stock cabinetry are usually based on multiples of the number 3. In other words, they will start with a width of 9″ and can run up to 48″ in width – usually in 3 inch increments. Of course, this mass production is what allows for a more affordable price tag – at the loss of customization. By and large these are affordable cabinets and are a great choice for the budget minded. However, many of your cheaper brands of cabinets are mass produced overseas and then imported and assembled state side. It is important to note that while we do offer stock cabinetry, we only offer Merillat Classic which is 100% wood… no particle board. Many of your "stock" cabinets are made of cheap particle board with a wood laminate. Bottom Line: for quality and durability look for cabinets that are made in the U.S.A., that are made of real wood and that have at least a 10 year warranty.
Semi-custom cabinets are cabinets that offer the best of both worlds. You get a more affordable cabinet but with a higher degree of customization options. These cabinets offer a great degree of flexibility in the design process – in other words, you don't get a cookie cutter kitchen. Be aware that many remodelers and even some retail outlets like to call these "custom" cabinets – despite the fact that they are not true custom. Our semi-custom cabinet company is called Custom Cupboards from Wichita, KS.
Custom Cabinets: True custom cabinets allow you the freedom and flexability to customize just about any feature. One of the most important features is the complete freedom in the design and construction of the cabinets. That means if you want a cabinet that is exactly 17 and 1/4 " you can get it. By the same token, if you needed a larger cabinet a custom cabinet maker can make your cabinet as one single unit. For instance, instead of having two 48″ stock cabinets you could have one single custom made 96″ cabinet. This is particularly beneficial because a single unit cabinet will have more interior storage flexibility given that there are no partitions. Custom cabinets also offer the flexibility to create beautiful entertainment centers and bookcases – something that simply can't be done with stock or semi-custom cabinets.
Bottom Line: We have EXPERTS on hand and ready to help you decide on all the design elements necessary to get beautiful and stunning kitchen cabinets – at a price you can afford.