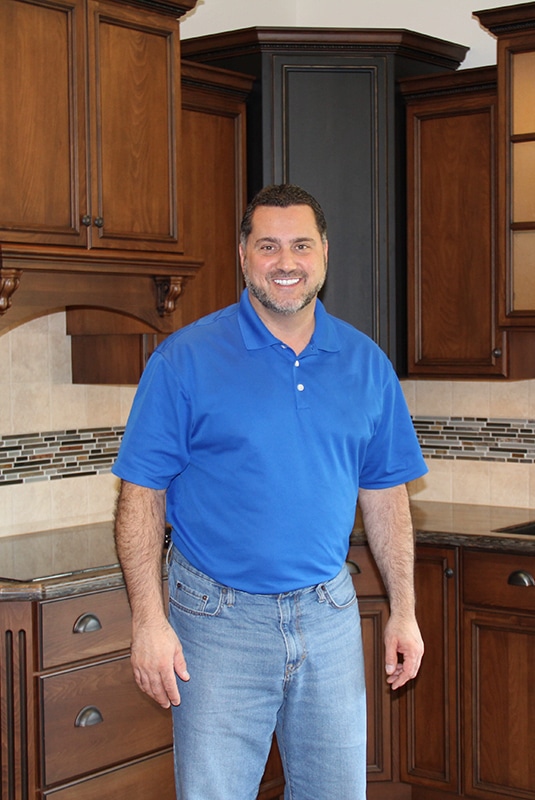 Obsessed With Client Satisfaction No Games, No Gimmicks.
I Ensure That All Of My Clients — From Allentown To Dunmore — Get The Exact Kitchen Remodel They Want.
Hi, I'm Rich Rome and I am obsessed with client satisfaction – let me explain.
I started out in home construction over 25 years ago. I had a vision about what home construction should be and wanted to be a custom home builder. But over the years two nagging issues kept coming up. The first was just how hard it was to find great quality craftsmen and the second was customer satisfaction.
The first issue is a bigger problem than you think. Finding highly skilled quality craftsmen in Northeast Pennsylvania is hard. It seems everyone now days are either jack-of-all-trades or unskilled day laborers. When you are building a custom home – or when you are remodeling – you are usually forced to use sub-contractors. You simply have no control over who they hire. No wonder why so many customers wind up unhappy. I hated that business model and so I changed it – I only hire (as direct employees) the most highly skilled quality craftsmen I can find. It's the only way that I can deliver absolute perfection.
The second issue is a little more complicated. Almost all of the clients I talked to all had the same complaint – they hated how long and how much money it took to do a kitchen remodel. Almost all of them wanted a simple – and fast – way to remodel their kitchen without all the time, expense, frustration and life interruption that comes with a traditional remodel. Seriously, how long do you want to go without your kitchen? Most traditional kitchen remodels can take weeks – if not months.
There had to be a better way and I was determined to find it. After exhaustive research I finally found the solution and I started One Week Kitchens®. Why? Because I am obsessed with client satisfaction. Shutting down my old company and starting a new kitchen-remodeling company in Forty Forty was the only way I could give my clients EXACTLY what they wanted:
A visually stunning kitchen for thousands less than a traditional remodel and in a fraction of the time.
At One Week Kitchens® you get the kitchen you want, at a fraction of the price and in as little as one week – No Games, No Gimmicks…PERIOD.
If you are in Bethlehem, Allentown, Danville, Dallas, or anywhere in between, give us a call. I would love to turn your dream kitchen remodel into reality.